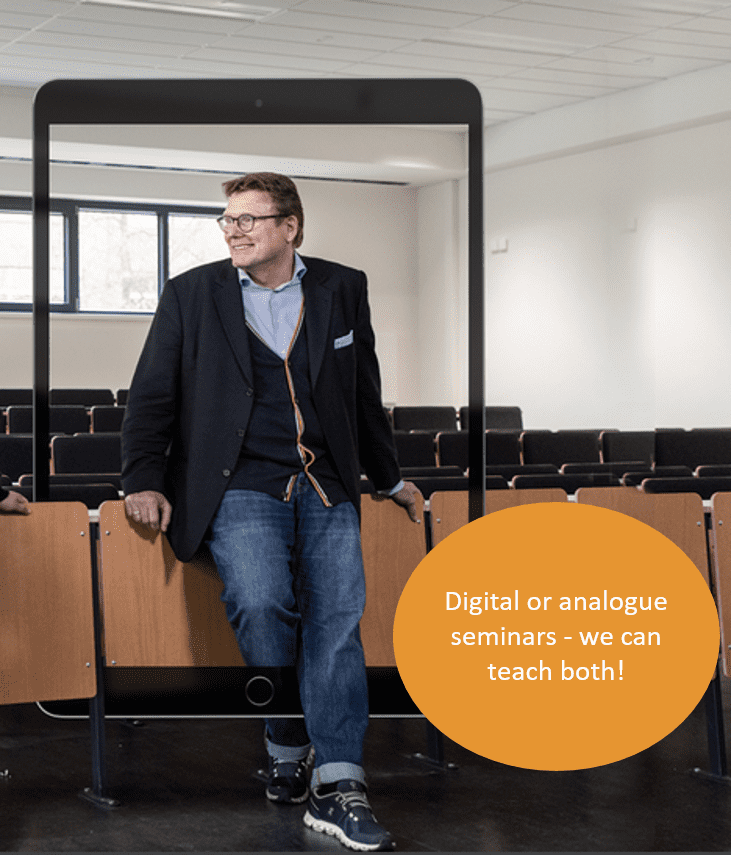 Accounting seminars:
Sustainability and financial reporting
(HGB, IFRS)
For corporates, banks and public administrations.
Your personal key to to profound and practice-oriented knowledge transfer!
Mainly in German language.
Are you interested in bilingual German/English seminars? Such as for example "Financial Instruments Accounting IFRS 9"
Please contact us!

Practice and process-oriented approach



Comprehensive training material & certificate of participation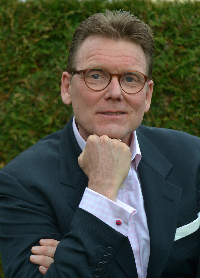 As experienced instructors with practical experience, we provide you and your teams with challenging and practice-oriented training in our (online) seminars regarding general accounting in accordance with the German Commercial Code (HGB) and IFRS (both financial and sustainability reporting) and more specifically on the subject of "Accounting for Financial Instruments". The latter is taught in a process-oriented manner in 6 steps, namely in the same way as accounting matters are handled in practice: Recognition, reporting in the balance sheet, measurement at individual level, measurement units, reporting in the income statement or in the comprehensive income and reporting in the notes and in the management report. With this successfully tested concept, we communicate to you the most recent knowledge in the DACH region in individually tailored courses - in peson and online. In this context, we provide individual support with comprehensive supplementary material and sound content on all issues affecting your company.
Instructors
(Online) accounting seminars

The preparation, auditing and analysis of HGB and IFRS financial statements all require, for example, a sound knowledge of the particularly complex regulations on the presentation of and application of financial instruments. Our seminars and webinars will provide you with this knowledge using a fundamental and comprehensive approach. In our seminars and webinars, you will acquire sound theoretical principles and important extended practical knowledge in a practice-oriented manner and individually tailored to your company situation. As a result, you will gain all the knowledge necessary for efficient accounting and orderly bookkeeping through a concise overview.
You and your employees will be provided with detailed and comprehensive training materials, which will also serve as additional support after attending the seminar. All participants receive a certificate of participation at the end of each training course. We also attach considerable importance in this seminar to an application-oriented transfer of knowledge based on numerous examples and case studies.
Our training courses are aimed primarily at employees in companies, banks or public administrations who are responsible for accounting, auditing or analysing financial instruments according to national and/or international accounting standards. This applies in particular to managers, members of the board and supervisory bodies, employees in accounting, controlling, treasury, risk controlling, auditing and corporate headquarters as well as analysts.
Through our proven concepts, we can provide you with excellent practical solutions in the area of HGB and IFRS accounting of financial instruments. Give us a call!
(Online) accounting seminars
References

"Highly practice oriented with great everyday examples. Relaxed atmosphere, but at the same time "with drive". Clear and understandable explanations and slides. Customised to LBS Südwest including excerpts from the annual report". (LBS Südwest, Risk Controlling Officer).
"Clearly structured seminar with a "central theme". Reference to literature for more in-depth information." (LBS Südwest, Risk Controlling Officer).
"Very informative and good discussions". (Ulrich Kaufmann, LBS-Südwest, Group Manager Controlling).
Publications

I have published various papers on the subject of German and international accounting for financial instruments. These include three specialist books and a large number of specialist articles. Some of these can be downloaded free of charge.
As a university professor, I oversee a large number of particularly pracitse related Bachelor's and Master's theses dealing with mostly current issues and often in coorperaton with companies. If you are interested in a topic / a thesis, please do not hesitate to contact me.
Publications
Guide - Glossary

Our glossary provides you with a compact overview of the important terms in the accounting of financial instruments. The entries are well suited to refresh or deepen your knowledge in connection with our events or beyond. The entries on the terms are sorted alphabetically and explain briefly and concisely the meaning and correct use of the technical language used. The correct understanding of the terms is elementary for work in the subject areas on accounting for financial instruments and is also important for demonstrating certain skills for certificates and examinations.
Glossary
Guide - Series

The guide provides two series on current topics.
The series on "How to read financial statements" provides a comprehensive and understandable guide on how to read financial statements, aimed at non-specialists: Entrepreneurs, managers, students and all other interested parties. This guide is a series of 10 individual episode.
Series "How to read financial statements"
The series on "Sustainability reporting" provides information on the EU's new sustainability reporting, which aims to help make Europe the first climate-neutral continent by 2050. Specifically, the blog is about the EU's Sustainable Finance Disclosure Regulation (SFDR), EU Taxonomy Regulation and Corporate Sustainability Reporting Directive (CSDR) - based on the EU Sustainable Growth Financing Action Plan (2018) and the EU Green Deal (2019).
Series "Sustainability reporting"
Service

In the service area you will find further interesting information, e.g. on further links, distance learning & online courses, lectures on accounting.
Service